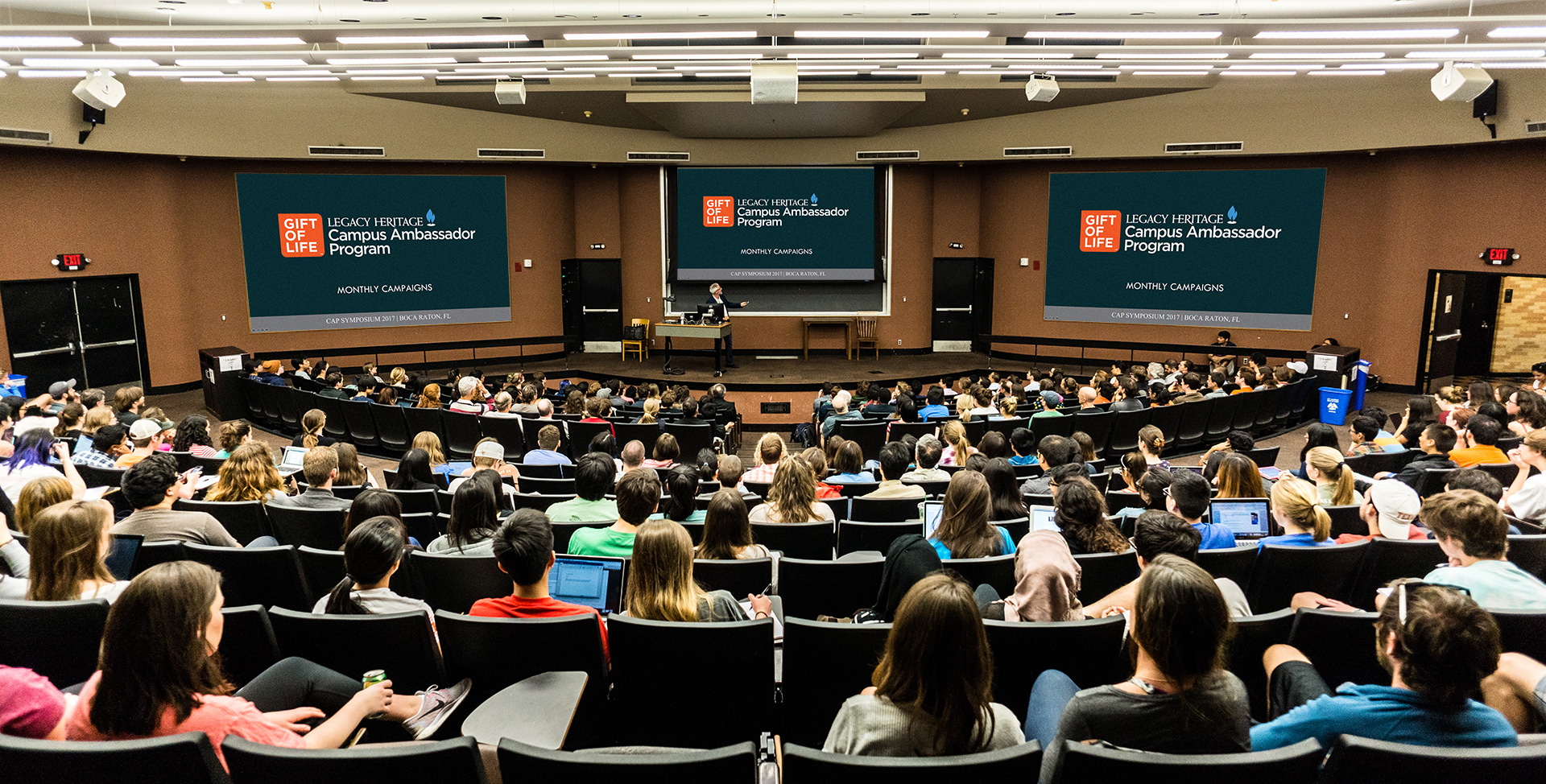 Grad School
Are you in graduate school and want to help save a life? We've got the program for you!
CAP: Grad School enlists both former Ambassadors and new recruits to help run drives at their graduate schools. We know that free time is tougher to come by as a grad student, so the program is structured a bit differently.
Rather than concentrating on individual drives throughout the semester, we ask that you put together one big drive that incorporates a presentation. This presentation is meant to educate many fellow students at one time in as big a group as possible.
Have questions? Reach out to Traci Ackerman, Recruitment Manager at tackerman@giftoflife.org.
Curing blood cancer through marrow and stem cell donation