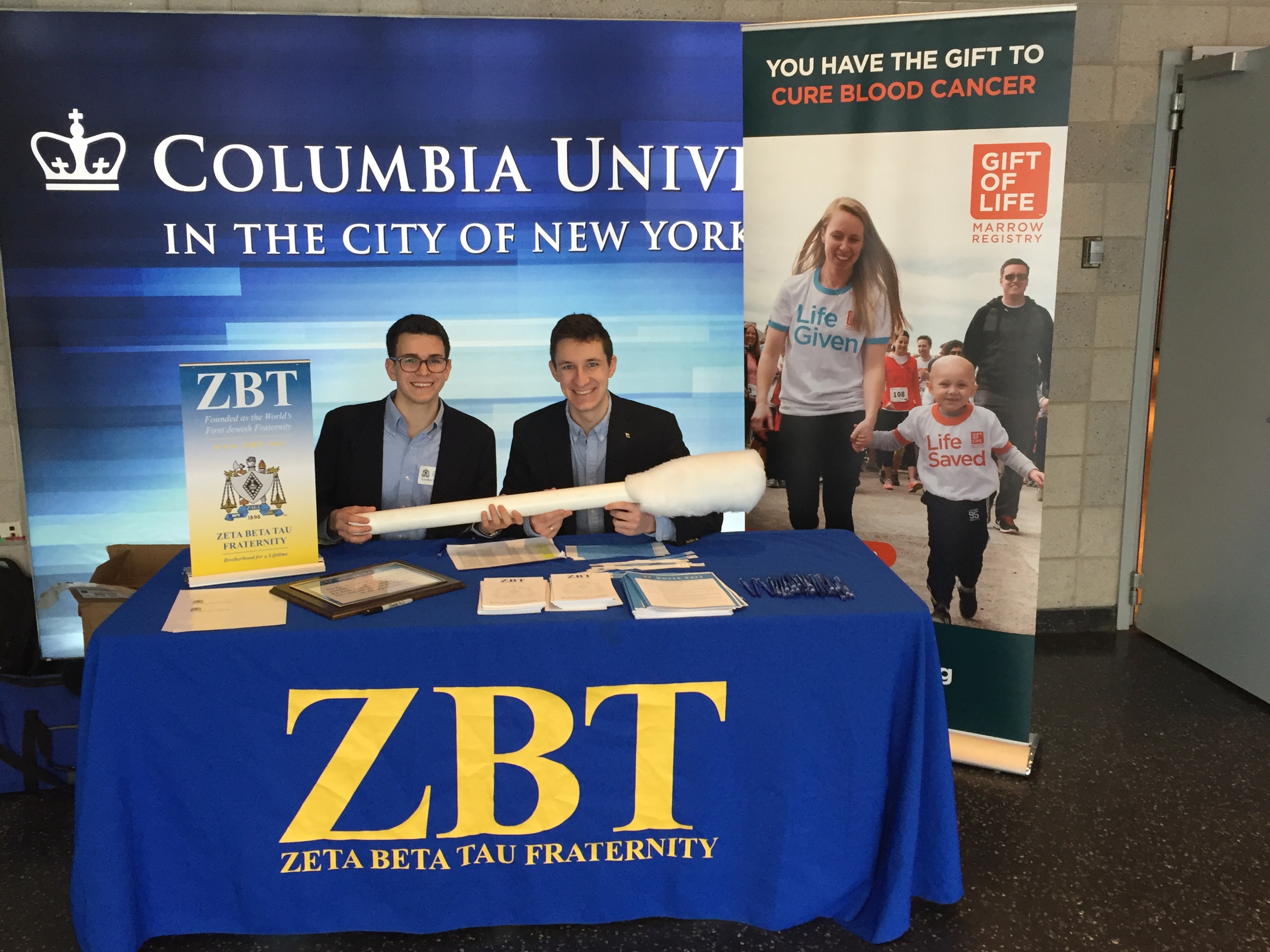 Zeta Beta Tau
Your chapter can save lives! At Gift of Life we believe every person battling blood cancer deserves a second chance at life - and we are determined to make it happen. We need your help to help to Help Us Get Everyone - Swabbed, Involved, and Cured. It all begins with one remarkable person, one life-changing swab and one huge win - finding a match and a cure.
With your chapter joining forces with Gift of life, there is no limit to how many new matches can be found, and how many lives can be saved!
To get your chapter actively involved in our lifesaving partnership contact Sean Conklin at sconklin@giftoflife.org. For more information about Gift of Life visit giftoflife.org.
Starting out
Find some useful ZBT-GOL resources here!
Read about a heroic Gift of Life donor/ZBT brother here!
Check out the difference ZBT has made here!
COVID-19 Status: Gift of Life is an essential organization and continues stem cell transplant activities